Mercedes-Benz confirmed on Thursday that it recently sold the most expensive car in the world. A very rare 1955 Mercedes-Benz SLR coupe that had been kept in the German manufacturer's collection has been sold to a private owner for 135 million euros, the equivalent of $142 million. That price makes it the most expensive car ever sold, according to Hagerty, a company that tracks collector car values.
Money from the sale will be used to create the Mercedes-Benz Fund, a global scholarship fund, Mercedes said in a statement. announcement.
The previous record selling price for a car would have been $70 million paid in 2018 for a 1963 Ferrari 250 GTO.
The Mercedes sold was one of only two 300 SLR Uhlenhaut Coupé prototypes. The 67-year-old cars were named after then-Mercedes chief engineer Rudolf Uhlenhaut, and are said to have a top speed of 186 mph. It was sold at a closed, invitation-only auction at the Mercedes-Benz Museum in Stuttgart on May 5. The auction was organized in cooperation with car auction company RM Sotheby's.
The other Uhlenhaut coupe will remain in the museum's collection, according to a statement from Mercedes-Benz.
"Their 1930s and 1950s race cars are rare, and most are still factory-owned, so any that come to market are highly sought after," said Brian Rabold, vice president of automotive intelligence at Hagerty.
Mercedes' "Gullwing" SLRs – so called because of the doors that stick up like curved wings – are considered one of the most desirable cars in the world. And various rare and racing versions are particularly valuable.
The SLR Uhlenhaut coupé was essentially a hardtop version of Mercedes' famous open-top SLR race car, powered by a 300 horsepower eight-cylinder engine. The idea was that a closed car would better protect drivers from wind and weather at high speeds, while the closed roof would also improve aerodynamics.
Shortly after the development of these cars, Mercedes stopped their involvement in motorsport, so the cars were never used in competition.
While the identity of the car's new owners remains unknown, British classic car dealer Simon Kidston claimed in a press release that they placed the winning bid on behalf of a customer.
Top rated vehicles for 2022
Highest Rated Sedan: 2022 Honda Civic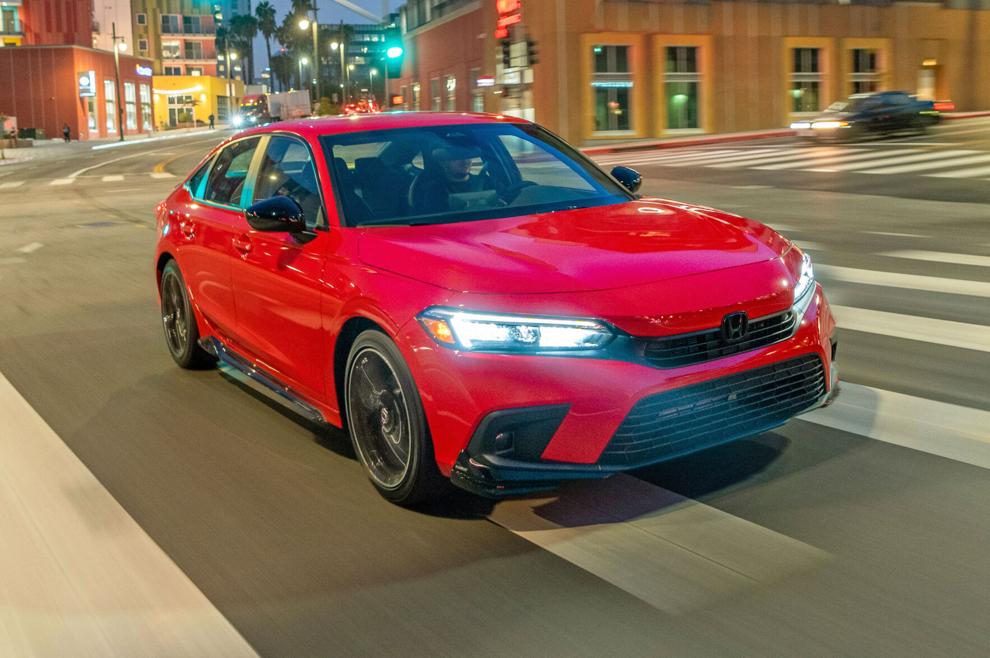 Starting MSRP (Manufacturer's Suggested Retail Price): $22,915
Edmunds says: When a compact sedan survives nearly 50 years and continues to redefine its segment, you know it's special. The Honda Civic is both sporty to drive and comfortable inside, with well-cushioned seats and a smooth ride. There's also a lot more space than you'd expect from a car in this class. The Civic sedan has a huge trunk and there is plenty of space in the back as well.
Counterpoint: Road noise is noticeable at any speed and can be quite intrusive on rough surfaces.
Top Rated Truck: 2021 Ford F-150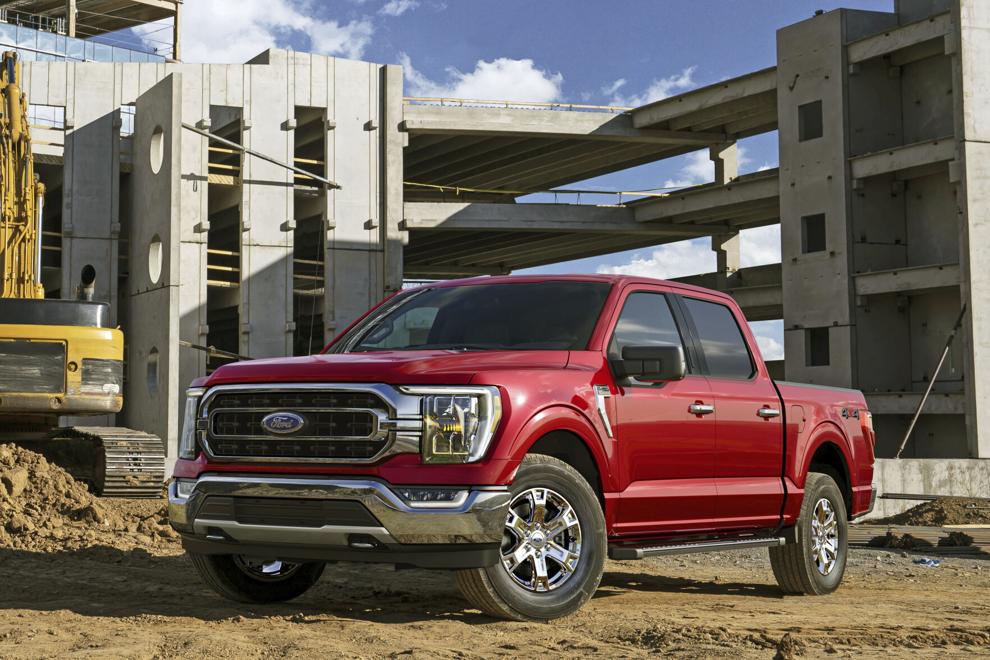 Edmunds says: From technology to towing, the Ford F-150 continues to lead the pack and deliver the confidence customers expect. Redesigned for 2021, the latest F-150 has fended off all comers, extending its reign as a repeat winner for Edmunds. We're impressed with the F-150's smart features, which include near-folding front seats and a fold-out shifter that creates a convenient workspace. There's also an on-board generator available with the ability to power tools, a tailgate party or even your home – a big leap that has left competitors off guard. Notably, we are giving the award to the 2021 model because the 2022 was not available for testing, but no significant changes are planned for 2022.
Counterpoint: While the F-150 rides fairly comfortably, the Ram 1500's coil-spring rear suspension provides a slightly better ride.
Top Rated SUV: 2022 Kia Telluride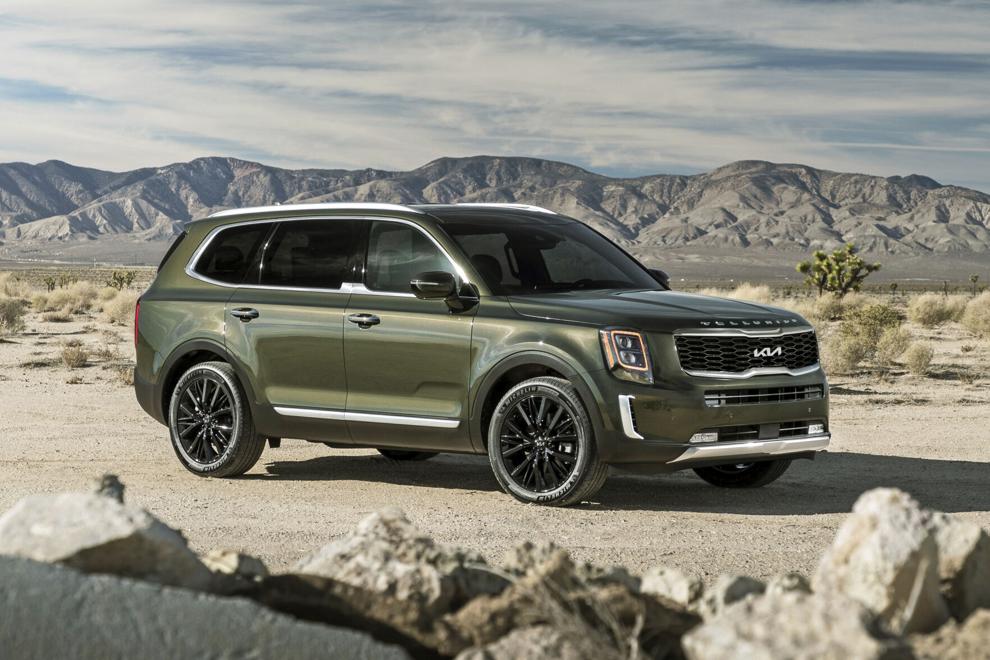 Edmunds says: As a three-row midsize SUV, the Kia Telluride offers comfortable and surprisingly luxurious accommodation for seven or even eight passengers. But it's not so big that it feels clunky to ride or difficult to maneuver in tighter spaces. And if you have a lighter passenger load, the Telluride's cabin space easily converts to friendly transportation. There have been a number of new and exciting SUVs introduced this year, but the Kia Telluride continues to stand out from the rest. It wins the Edmunds SUV award for the third consecutive year.
Counterpoint: There are fewer storage bins and compartments than you'll find in some rival SUVs.
Highest Rated Electric Vehicle: 2021 Tesla Model 3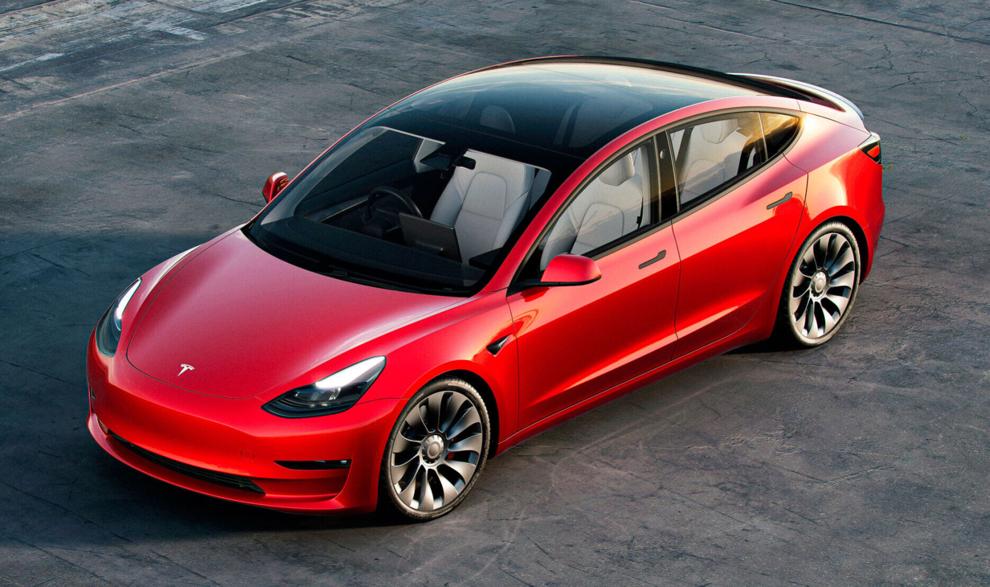 Edmunds says: While we've been harsh critics of Tesla when warranted, we know a great car when we see it. In fact, we've recognized the greatness of the Tesla Model 3 three years in a row — the Model 3 is another repeat winner as our highest-ranked electric vehicle. While it still failed to match its EPA range estimates in actual Edmunds testing, our numbers show the Model 3 is still among the longest-range electric vehicles on the market. It's also a hoot to drive, pairing quick acceleration with slice-and-dice agility. Add to that the fact that Tesla's Supercharger network is arguably the best in the game, and it's clear the Model 3 remains unmatched.
Counterpoint: Model 3 infotainment software does not support Apple CarPlay or Android Auto.
Editor's Choice: Rivian R1T 2022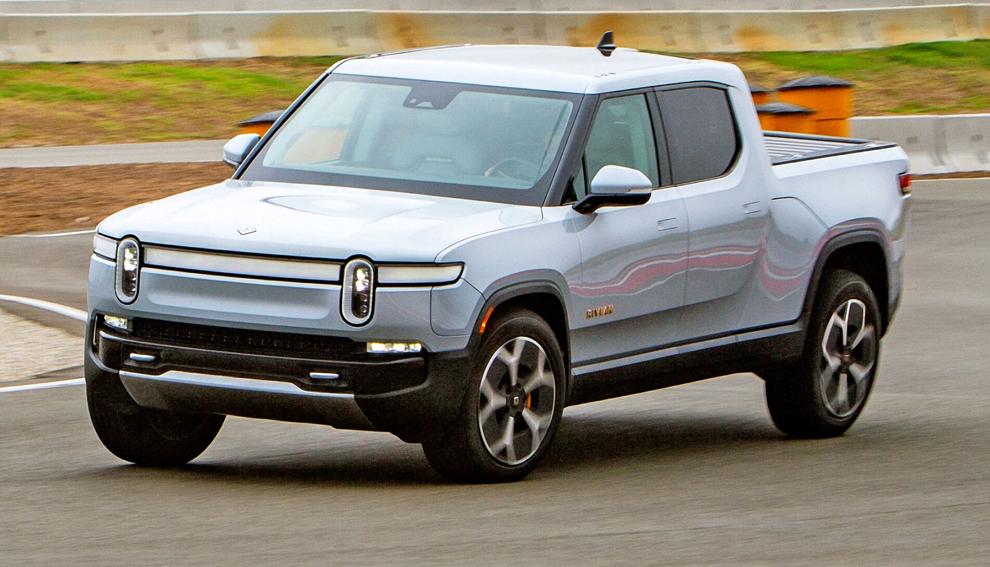 Starting MSRP: $68,575 (estimated)
Edmunds says: The Rivian R1T is the first electric truck to hit the mainstream market, and what a start. The R1T packs an incredible amount of on-road and off-road performance, cutting-edge technology and unique styling into a package slightly larger than a typical midsize truck. In Edmunds testing, the R1T went from zero to 60 mph in 3.5 seconds – that's neck and neck with the latest Chevy Corvette – and had the best handling performance of any truck we've had. never tested. Additionally, the R1T can tow up to 11,000 pounds and has an impressive payload capacity of 1,760 pounds. You probably won't need that kind of capacity on a regular basis, but you'll certainly appreciate the storage provided by the R1T's roomy front trunk and clever transmission tunnel under the front of the bed.
Counterpoint: The R1T's touchscreen user interface was slow to respond in our testing, and the Bluetooth connection occasionally dropped. This may be fixed via future software updates.
The-CNN-Wire
™ & © 2022 Cable News Network, Inc., a WarnerMedia company. All rights reserved.
Source link